Overview:

The 2022 redistricting process provided Florida with an additional Congressional seat, the state's new 15th district. This new configuration is a compact, college educated district that consists largely of Tampa suburbs. The district has a high population of non affiliated voters and in previous elections has been relatively competitive. After running a successful primary campaign, Alan Cohn, a former award-winning investigative reporter, was nominated to run on the Democratic ticket.
Alan Cohn
for Congress
Campaign services
provided by VMMI:
Website Design and Development

Social Media Content Generation and Management

Branding and Logo Design

Email Fundraising
Text Messaging

HTML Programmatic Digital Advertising

Targeted Facebook Ads

Campaign Reporting & Monitoring

Custom Microsite
Campaigns at all levels faced significant challenges in Florida during the 2022 election, with strong headwinds coming from the top of the ticket and finalization of the redistricted maps delayed until the end of April 2022. The Cohn campaign faced its challenges in this cycle with a launch that didn't occur until late June – early July, an August primary election with three other candidates, and a natural disaster occurring within 60 days of the election.
Before the June 24 Supreme Court ruling overturning Roe v. Wade, our
campaign content was largely focused on other issues, but we immediately realized that had to change.
Examples of our digital content pre-Roe v. Wade reversal on June 24, 2022
Despite the hurdles the campaign faced, VMMI knew that we had a strong issue on our side
— abortion rights. We aggressively used digital campaigning to build a full scale operation in a short amount of time. Our message was that Alan Cohn was the candidate to protect women's rights and keep the government out of health care decisions, while our opponent Laurel Lee failed to take a stance on the Dobbs decision in fear of alienating her base, which further cemented her as out of step with the district.
After Dodd, we aggressively pivoted our content to highlight abortion rights.
We designed multiple sets of targeted HTML display ads and Facebook ads using visually arresting imagery and attention-grabbing typography to drive traffic to our custom microsite, Extreme Laurel Lee.
We launched our digital fundraising campaign with a little less than 3 months left in the campaign and were able to raise over
from 66,000 donors. Our email campaign had a return on investment of 622%.
We built strong grassroots support, cultivating nearly 3,000 contributions of $250 or less, with an average contribution of $36.12.
Our 41 email blasts had an open rate of nearly
Our programmatic HTML display campaign delivered
targeted
ad impressions to likely swing voters,
generating over 4,400 clicks to our custom microsite.
That's a successful 0.16 click-through rate and a low $3.36 cost per click.
Outcome:

A complete overhaul of Alan Cohn's digital presence allowed the campaign the ability to communicate with voters across various mediums, increasing the repetition, and ensuring voters were exposed to our messaging. We utilized email to help raise funds and awareness, reached targeted voters through Facebook/Instagram ads, and used programmatic advertising to deliver the highest level of impact for our budget, delivering targeted voters to a custom microsite that we created containing our strongest attacks on Lee.
Recent digital campaign work
Carolyn Maloney
for Congress, 2022
NY State Senate 59, IE, 2022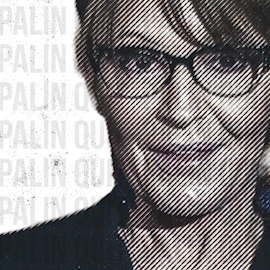 Al Gross for Congress, 2022
Al Gross for Congress, 2022
Sam Joshi for Mayor of Edison website design, 2020
NJ Democratic State Committee 2022 Congressional midterm social media content